Movies made under the first edition of the "Russia-Poland. New gaze" project
A Folk Tale
23'00''
Written and directed by Monika Filipowicz
In a small desolate village somewhere in Karelia live two people depicted by Mariusz Wilk in his book "The House on Onega". Their life resembles a bucolic Russian folk tale - they fish, exchange their catch for gasoline, keep animals, grow taters...Some say taht this idyll hides a big secret.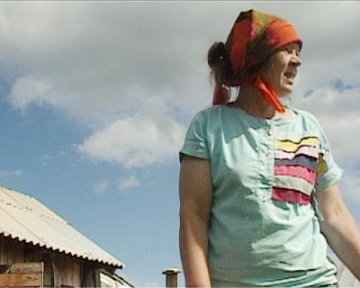 6 Bielinskiego Street
26'00''
Written and directed by Karolina Bielawska
A communal apartment in a Petersburg tenement house is shared by a few young artists, crooks, an elderly music composer and a teenager deeply in love with her husband. We can see both life of bohemians and ordinary people. But are they just sharing the hall, kitchen and the city they live in, or also their dreams or the lack of them?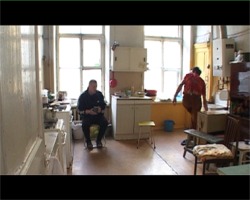 (photo by Wirginia Surdej)
The Suburban Train
17'53''
Written and directed by Maciej Cuske
If you have ever traveled from Moscow to Petushki with Venedikt Erofeev, then undoubtedly you must wonder what traveling by the suburban train is like nowadays. The film by Maciej Cuske is an answer. A child making his first steps, a well-dressed man talking on the cell phone, a man with a suitcase and many other characters observed on the train represent Russia's society today.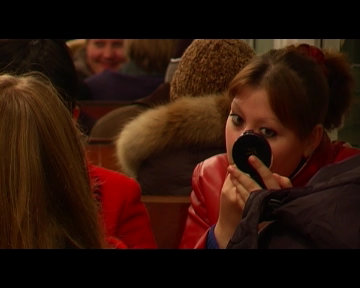 (photo by Marcin Sauter)
Moscow Wife
17'01''
Written and directed by Barbara Białowąs
Barbara Białowąs's film shows the lifestyles of modern Russian oligarchs' wives in the years after the collapse of Communism. But if you expect to see emptiness masked by the glitter and riches, you'll be in for a shock when you see a deep rooted, existential need for self-expression through art, as well as the awareness of the possibilities and challenges our life brings.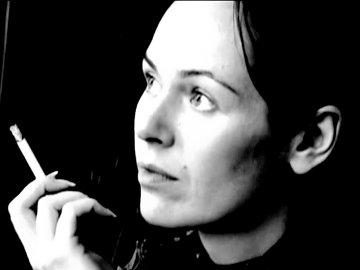 (photo by Tomasz Sobański)
7 x Moscow
17'51''
Written and directed by Piotr Stasik
The film by Piotr Stasik is like poetry without words. In seven long shots we can observe seven different areas in Moscow. These locations are not accidental. In fact every time the camera is placed in a key spot, typical for Moscow, yet completely different from others. Each one of them lets us get deeper and deeper into the city and its reality.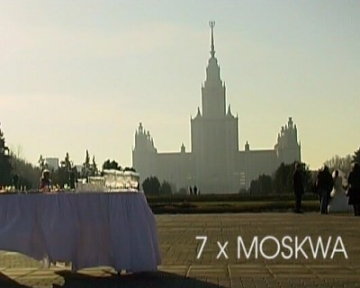 (photo by Piotr Rosołowski)
My Kieslowski
20'49''
Written and directed by Irina Volkova
The film is Volkova's personal look at Poland through Kieslowski's films woven around an interview with Kieslowski's daughter, Marta Hryniak. You will also hear people who came to the casting for a remake of Przypadek (Blind Chance) talking about the role Kieslowski's films serve in their lives, and visit places close to the famous director.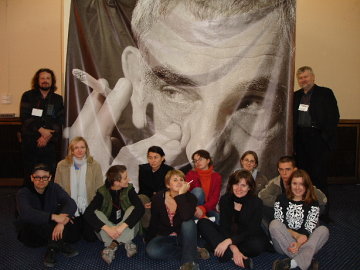 The Seeds
27'09''
Written and directed by Wojciech Kasperski
In a cottage at the outskirts of a small village surrounded by the Altai Mountains there's a family rejected by the local community. Little by little we learn about their secrets. The story is haunting and it's difficult for the viewer to remember this is a documentary film. The attractive Russian surrealism turns out to be real life.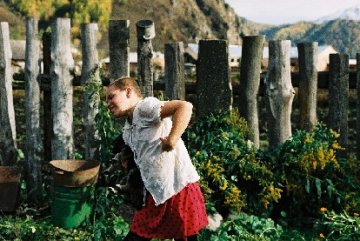 (photo by Szymon Lenkowski)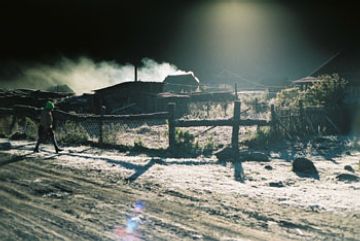 Miejsce realizacji filmu "Nasiona" (fot. Szymon Lenkowski)
About the Truth
14'31''
Written and directed by Nikołaj Borts
Immigration, living in a foreign country always brings hardships, ordeals and loneliness. But Helena, a Russian living in Poland, seems to be a successful,accomplished creator of an amateur theater and a loving,loved wife and mother. Could there be another side to her life? Will the director manage to reach and reveal it? One thing is certain, he manages to break the stereotype of poor Russians making a living selling smuggled cigarettes. Yet there is another side of the story, the director's narration on how virtually impossible it is to break such a stereotype in a film.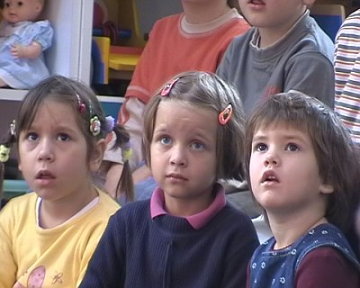 The Sacred
30'17''
Written and directed by Aliona Polunina
The Lichen sanctuary in the eyes of the Russian director, who found this place while searching for sacredness. At Lichen religion has adapted to the needs of modern life. Pilgrims there are more like tourists; their goal is not the sanctuary itself, but the amusement park the place has become. The film concentrates on the Golgotha maze, intended to symbolize the ordinary man's search for meaning in life.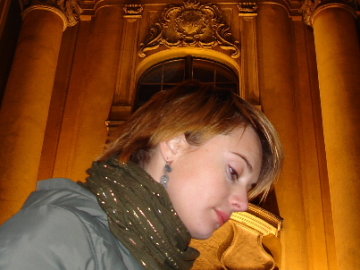 Aliona Polunina (photo by Inesa J. Piątkowska)
The Last Stop - Zagórz
17'06''
Written and directed by Yulia Iskhakova
We are shown around this provincial, picturesque town in southern Poland by a local postman. Together we meet people from the town and visit their homes. For the local teenagers Zagorz is the first stop on their way into the big world. For the old it's a place where they are getting ready to say their final goodbye.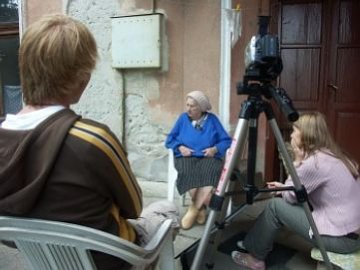 (photo by Jakub Kłuskiewicz)
Movies made under the second edition of the "Russia-Poland. New gaze" project
52 percent
19'30"
Written and directed by Rafał Skalski
52 percent is the ideal proportion of one's leg length to height and one of the most important admission criteria set by the State Ballet Academy in St. Petersburg. Alla has two months to reach these dream proportions. Will she be admitted to the school?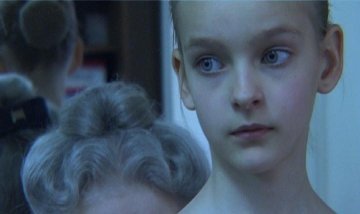 (photo by Jakub Giza)
The First Day
20'17"
Written and directed by Marcin Sauter
It's a story about one of the most important moments in everybody's life. About the first border young people have to cross to become adults. In case of this film it's a few children from the tundra that moved to the urban environment.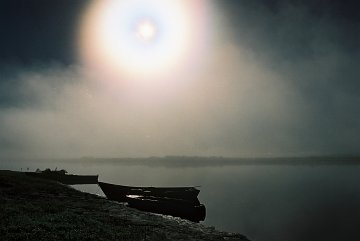 (photo by Marcin Sauter)